RAB wrote


36m ago

Mr. Renfrow sounds like a cheerleader today.
Snake wrote


36m ago

intel don't have any entered weekend with good hopes had infor saying the green lite was set but unsurprisingly very little activity over the weekend, no information has been made public
Snake wrote


34m ago

Heard just before call started heard some proposals for peniding rate changes hopefully will receive info during this call, that's where we are right now maybe get a text message during the call
Snake wrote


34m ago

gong to questions nothing showing on forex this morning
Snake wrote


33m ago

RR thinks every week is the week, last week or this week today is not over
Snake wrote


33m ago

more than one currency RV RR thinks yes
Snake wrote


33m ago

will we need to wait for treasury sec to be confirmed before we RV? does not think so
Snake wrote


32m ago

can dinar land get pre RV released funds? Stay tuned
Snake wrote


31m ago

Dinar rate has not increased in country to his knowledge
Snake wrote


30m ago

not much info coming from TV or mosques in country not aware of any new deadlines, insurance required thinks they are all treated the same
Snake wrote


30m ago

will Dodd Frank repeal have any effect? RR does not know complete info relative to what congress is doing need more info
Snake wrote


30m ago

further investigation being done by congress
Snake wrote


30m ago

old zim vs new zim remains to be seen at exchnage time
Snake wrote


29m ago

any movement should make us excited we still have 41 banks buying trading accepting IQD
Snake wrote


28m ago

why has Abadi been so quiet re RV, RR doesn't know
Snake wrote


28m ago

going to live calls
Snake wrote


26m ago

865 usual first caller question in past focus in Iraq getting Mousel as secure as possible Al Bagdaddi is losing support from his ranks should we be looking for his death or capture being the trigger to get this started
Snake wrote


25m ago

865 Cont'd for clarification purposes 800 numbers will there be multiple or just one number, has not been clarified with RR but other banks are establishing their own call centers so those banks will issue their own number but he is uncertain
Snake wrote


24m ago

301 N/A web classes in DC area this coming Sunday
Snake wrote


10m ago

410 MD another call on leveraging going into the mouse diagram caller does not understand terms so RR is re explaining anyone needing this explained listen to the replay
Snake wrote


13m ago

501 AR Trump travel ban having any impact on RV No Scale 1 to 10 by the end of the month RR 10 high expcectations
Snake wrote


15m ago

to much progress has occurred but still no RV? OK no public release we said 2 years ago the RV has taken place some still do not believe just not public RR somewhat unable to state some occurrances
Snake wrote


17m ago

313 MI No RV in Iraq until they come out from under Iran or that they get rid of Maliki RR been hearing that for years does not believe there is any validity to that
Snake wrote


20m ago

716 NY any rate on the dong RR .47 cents couple banks around 2 dollars but those may be just holding places, Zim from cents to as high as just over a buck unsure of rates on zim
Snake wrote


6m ago

405 OK Friday he got a call purchased dinar from various places and dong from local banks, one of the banks purchased dong from regional corp office in another state courtesy call please call us back at your convenience
Snake wrote


4m ago

405 Cont'd Does not know why bank would call him, we have a wealth mgr in your area and we would like to skd an appointment, talk about trusts etc, not a large consumrer larger portfolio of foreign currency can we talk about that, sure so he has an appointement at 09:00 in the morning
Snake wrote


3m ago

405 Cont'd was a member until a year ago and was banned by TNT so he explained circumstances, he is being optomistic about his appointment
Snake wrote


2m ago

610 PA the solitation caller so get your donated finger ready
Snake wrote


1m ago

Some call it the center finger others have a more appropriate name many times seen while driving a motor vehicle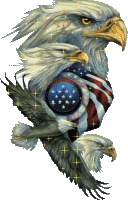 RAB wrote


5m ago

I have my donation finger in the appropiate position.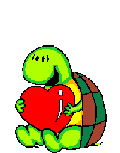 TurtleIsland1 wrote


4m ago

It is actually the universal signal that "You are Number 1" S
Snake wrote


moments ago

Question is Iraq still in Chapter VII? RR unsure caller then suggests VIII required in order to RV RR then goes to his public comments from before if they are still in 7 then we continue to wait if out of 7 then the RV could occur tomorrow
Snake wrote


moments ago

Last caller now closing comments from RR nothing from Iraq nothing from the banks, have tried to confirm some exchange reports from Friday and unable to confirm those so just an educational call for today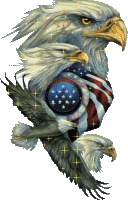 RAB wrote


moments ago

Seems I recall that Mr. Renfrow's illustrious brother announced some time ago tha Iraq was no longer in Chapter VII.
drl wrote


moments ago

SnakE:I was always under the impression that an internally rec ognized currency was a requirement for chapter 8.
Snake wrote


moments ago

still not oppotistic about a call on friday closing hymn