POOFness for FEB 8: Mid-Week by ZAP from "The Office of Poofness"
Posted By: hobie [Send E-Mail]
Date: Wednesday, 8-Feb-2017 21:56:17
Hi, folks -
Received via e-mail:
=====

Subject: Mid-Week by ZAP from "The Office of Poofness"
From: "The Office of Poofness" <2goforth@humanus.ca>
Date: Wed, February 8, 2017 9:46 pm
Zap Says

HI ALL
I AM HAPPY TO REPORT THAT ALL ATTEMPTS TO STOP, DELAY, AND DESTROY OUR EFFORTS HAVE BEEN NEUTRALIZED. THE VERY LAST ATTEMPT CAME AGAIN FROM THE BANK ITSELF LAST NIGHT JUST BEFORE OUR TRANSACTION WAS GIVEN THE GREEN LIGHT TO PROCEED AND BE RELEASED. IT IS A GREAT CREDIT TO CHINA AND THE GOVERNMENT AND FAMILY SIDE THAT KEPT TO THE INTEGRITY OF THEIR WORD TO COMPLETE THIS PROCESS FOR THE BENEFIT OF OUR HUMANITY. THEY DID.
THE BANKERS THAT TRIED THIS, TRIED TO DO IT TO THE WRONG PEOPLE. THEY HAD NO IDEA THAT THEY WERE TALKING DIRECTLY TO CHINA OFFICIALS AND THE FED GUYS. THEY ARE NOW UNDER INVESTIGATION AND RELIEVED OF THEIR DUTIES PENDING THE RESULTS. I WOULD NOT WANT TO BE IN THEIR SHOES.
NOW DESPITE THE NEWS THAT CHINA AND THE USA ARE AT TREMENDOUS ODDS WITH EACH OTHER, WE KNOW DIFFERENTLY NOW AS BOTH COUNTRIES ARE WORKING BEHIND THE SCENES TO MAKE THIS HAPPEN FOR OUR HUMANITY, AND YESTERDAY ON FEBRUARY 8, WE HAD SUCCESS AND IT IS COMPLETED AND THE MATRIX FUNDS ARE APPROVED FOR RELEASE NOW.
THIS SIMPLY MEANS THAT WE WILL BEGIN THE RECONSTRUCTION PROJECTS GLOBALLY. IT ALSO SIGNALS OTHER THINGS IN THE HISTORIC ASSET AND CURRENCY WORLD I WOULD IMAGINE. IN RESPECT OF THESE PROJECTS, WE ARE ONE OF THE ORGANIZATIONS THAT WILL BE PERFORMING THIS SERVICE. OUR SISTER ORGANIZATIONS ARE ESSENTIAL DUPLICATES THAT CAN CARRY ON IN CASE ONE OR ALL OF THE OTHERS FAIL. UPSTAIRS HAS MADE SURE THESE DUPLICATES EXIST TO FULFILL THE REQUIREMENTS OF THE RECONSTRUCTION PROJECTS.
THE PROJECTS WE ARE UNDERTAKING TARGET CHILDREN, SENIORS AND WATER, WITH ALL OTHER SECTORS BEING FUNDED IN PARALLEL TO THESE FOCUS ELEMENTS. HOWEVER, THE FUKUSHIMA PROBLEM IS THE OVERRIDING CONCERN AS WE ARE IN AN EXTINCTION LEVEL EVENT. THE NEWS NETWORKS ARE ACTUALLY BEGINNING TO REPORT THIS NOW. FOX NEWS HAS COME OUT AND STATED THAT THERE ARE 530 SIEVERTS OF RADIATION IN THE AREA. A DENTAL X-RAY IS MEASURED AT .01 MILISIEVERTS. A DOSE OF 10 SIEVERTS WILL KILL. A DOSE OF 530 SI4EVERTS WILL CAUSE YOUR CELLS TO EXPLODE. DEATH IS RATHER QUICK. GO SEE http://www.foxnews.com/science/2017/02/08/incredibly-high-radiation-levels-discovered-at-crippled-fukushima-plant.html
OUR PACIFIC IS DEAD. THE ATLANTIC IS NEXT. THE EVAPORATED WATER WILL CARRY RADIATION TO THE CLOUDS AND FALL AS RAIN. RADIOACTIVE RAIN IS ALREADY HERE, BUT WHEN THE RADIATION LEVELS REACH DEADLY PROPORTIONS, A RAINFALL MAY WIPE OUT WHOLE CITIES IN A MATTER OF DAYS OR MONTHS OR WHATEVER THE TIME FRAME IS FOR THE RADIATION TO DO ITS JOB. UNFORTUNATELY, THE FOCUS OF PROTESTS IS MAINLY THE COLOR OF UNDERWEAR THE PRESIDENT IS WEARING, NOT THIS LIFE OR DEATH MATTER THAT AFFECTS THE WORLD.
WE DO HAVE SEVERAL TECHNOLOGIES THAT HAVE COME TO US FOR FUNDING, AND WE ARE GOING TO BE WORKING WITH ALL GROUPS THAT HAVE ANY TECHNOLOGY OR METHODS TO COMBAT THIS RADIATION PROBLEM. WE INVITE ALL OTHERS TO CONTACT US AND JOIN IN THE EFFORT FOR ALL OF US. ANY AND ALL CANCER CURES ARE ALSO INVITED TO CONTACT US TO PROVIDE THE OTHER HALF OF THE EQUATION IN COMBATING THIS DEADLY ISSUE. OUR HUMANITY IS AT STAKE HERE, AND WE NEED TO MOBILIZE ON A GLOBAL SCALE TO SAVE ALL OF US. OTHERWISE, WE ALL MIGHT AS WELL GO HOME AND WATCH FAKE NEWS UNTIL WE DIE.
PRESIDENT TRUMP HAS HAD HIS SHARE OF FAKE NEWS BOMBARDING HIM EVERY DAY TO HIS DETRIMENT, AND THIS WHITEWASH IS COMING OUT FOR ALL TO SEE. THEY ACTUALLY MAKE UP STORIES TO SELL NEWS. THE COVER-UP OF THE FUKUSHIMA PROBLEM HAS BEEN ONGOING FOR MANY YEARS. WHY ARE THE NEWS NETWORKS DENYING US THE TRUTH? THAT IS THE QUESTION THAT SHOULD BE ASKEWE ARE DEDICATED TO OUR HUMANITY, AND TO BEING OF THE BEST POSSIBLE SERVICE TO ALL OF US. THIS WILL TAKE THOUSANDS OF US WORKING TOWARDS THE SAME GOAL OF SERVICE TO HUMANITY. WE ARE GRATEFUL FOR THE WONDERFUL PEOPLE THAT HAVE ALREADY JOINED OUR EFFORT, AND WE WILL BE ADDRESSING ALL THE APPLICATIONS THAT HAVE BEEN SUBMITTED. PLEASE ALLOW US A LITTLE MORE TIME TO GET SET UP PROPERLY TO HANDLE THE THROUGHPUT.
IN THE MEANTIME, THE WORK GOES ON. ALL OF US ARE NOW BURNING THE MIDNIGHT OIL AND MUNCHING ON CRACKERS TO STAY ALIVE LONG ENOUGH TO GET THE FIRST FUNDS IN AND PAY BILLS AND FILL THE FRIDGE. MANY OF US KNOW THAT ONE ALL TOO WELL, BUT DOING THE WORK WITHOUT INCOME IS EXTREME AND VERY DIFFICULT.
NOW THAT THE FUNDS ARE BEGINNING TO FLOW, WE CAN EXPECT THE USUAL FOLKS THAT WILL COME IN WITH HANDS OUT AND SAYING THAT WHAT THEY SAID BEFORE ABOUT US WAS ALL IN FUN. WE ARE ALL OF THE CONSENSUS THAT OUR RESPONSE WILL BE THAT WE APPRECIATE THE FUN SO MUCH THAT WE WILL RETURN THE FUN TO THAT PERSON AND PROVIDE THEM WITH THE NAME AND ADDRESS OF A GOOD PROFESSIONAL ORGANIZATION THAT CAN HELP WITH ANGER MANAGEMENT. FOR FREE.
I THANK YOU AND WE THANK YOU FOR YOUR HELP AND SUPPORT OF OUR EFFORT, AND WE ARE BEGINNING THE INFRASTRUCTURE NOW.
THANKS FOR STICKING WITH US THROUGH THICK AND THIN OVER THE LAST YEARS. YOUR PARTICIPATION IN WHAT WE ARE DOING IS IMPORTANT TO US AND TO GENERAL AWARENESS OF THE VERY CRITICAL ISSUES THAT SURROUND US AND PROMPT US TO ACTION. NOW WITH THE RELEASE UPON US, OUR ATTENTION IS ON OUR INFRASTRUCTURE AND GETTING UP AND RUNNING AS QUICKLY AS POSSIBLE. WE ARE HOPING FOR CASH IN HAND BY THE WEEKEND, AND OUR SECOND AND THIRD TRANSFERS ARE SCHEDULED FOR MIDDLE OF NEXT WEEK, AND THEN ONE WEEK LATER FOR THE THIRD ONE. WE HAVE MADE IT AND WILL NOW BE STARTING OUR OPERATIONS. AGAIN THANKS MUCH FOR YOUR SUPPORT AND HELPING HANDS AND NOW WE CAN SAFELY SAY IT IS OUR TURN TO DO THE SAME.
GOD BLESS, WE LOVE YOU, AND WE LOOK FORWARD TO THIS COLLECTIVE WORK AHEAD OF US ALL.
IN ACQUIESCENT GRATITUDE
LOVE AND LIGHT
IN OUR SERVICE
ZAP
"GOD IS; I AM; WE ARE"
"BE GOOD, BE LEGAL, TELL TRUTH"
FEBRUARY 8, 2017
COPYRIGHT ZAP 2013-2017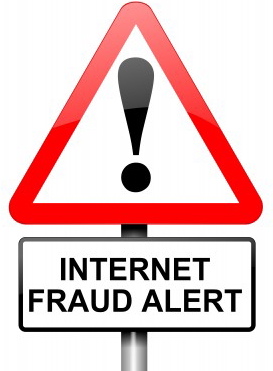 Contributions
Thank you for your support as we do our best to keep you up to date. We couldn't do this without your Help. Please go to Paypal.com using the account address: goneforthfornow@gmail.com to support the cause. Please remember to click friends and family when sending. If you are not a member of paypal and sending a donation please send an e-mail to goneforthfornow@gmail.com so we can log you in and send you a Thank You. We appreciate all the help you continue to provide in keeping food on people's tables, medical needs met and computers running.
With Much Gratitude and Appreciation, Susan
Love and Kisses,
"The Office of Poofness"
ZAP, Susan and Staff